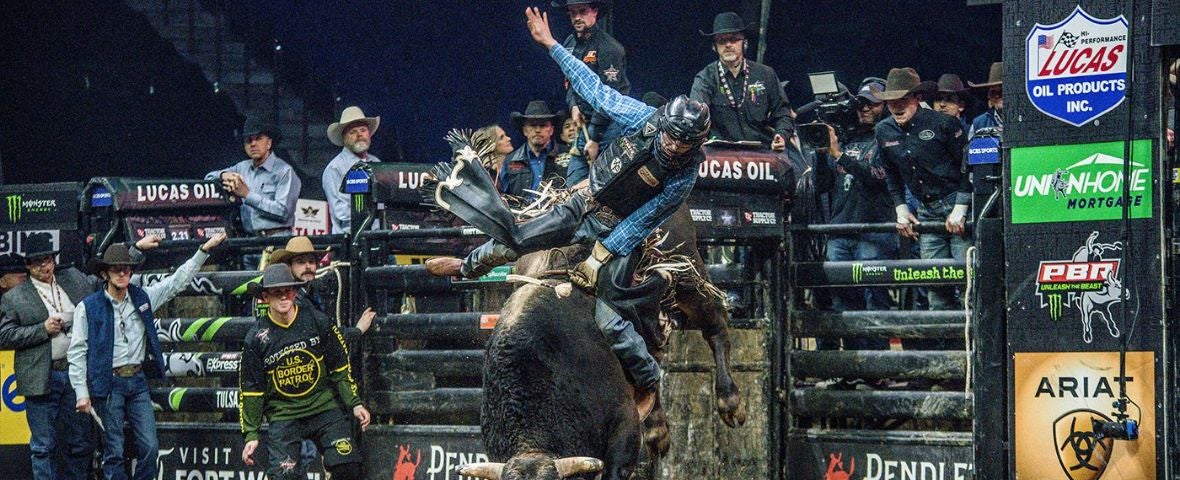 PBR SETS TWO NEW RECORDS FOR ATTENDANCE AT BOK CENTER
(Tulsa, Okla.) February 11, 2023 – On a historic night in Tulsa, BOK Center hit a huge milestone as it set a new single-day PBR attendance record when welcoming 9,494 fans to Saturday night's event. This makes the event tonight the highest attended single night of PBR in BOK Center's 15 year history. The event also set a PBR attendance record for the weekend in Tulsa with both nights having a combined total attendance of 15,282 and making it the highest attended PBR weekend in BOK Center history.
"PBR's record-breaking weekend at BOK Center is a testament to the excitement of the sport and the legacy of the PBR organization," said ASM Global Vice President and General Manager Bryan Crowe. "Over the last 15 years, there have been so many great moments for PBR in Tulsa. Through the partnership between ASM Global and PBR, we are thrilled to continue to host an exciting event of this caliber that our community truly loves for years to come. We want to extend a huge thank you to the entire PBR team for being such great partners and for helping make history happen tonight."

The PBR Express Ranches Classic Presented by Hard Rock Hotel & Casino was won by Eli Vastbinder. The cowboy from Statesville, North Carolina rode all three of his bulls over the two-day event, including in the championship round a clutch 90.5-point ride on a bull appropriately named Tulsa Time.
This historic weekend in Tulsa follows a record-setting January for PBR, in which the sport hosted nearly 200,000 fans at events in its top two U.S. tours.